Storm Damage
Climate change is resulting in more frequent and more powerful storms across the country and the world. Here in New England that means more nor'easters, ice storms, and stronger winds that can snap limbs, take down trees, and seriously damage property.
Your Satisfaction is Guaranteed
Over 14 years of Experience
What we do
That's why we're ready at a moment's notice to respond to tree problems caused by Mother Nature. Got a tree or big limb that fell on your house, your car, or in your yard? We can quickly cut it up, pick it up, and clean it up so that it looks like nothing happened.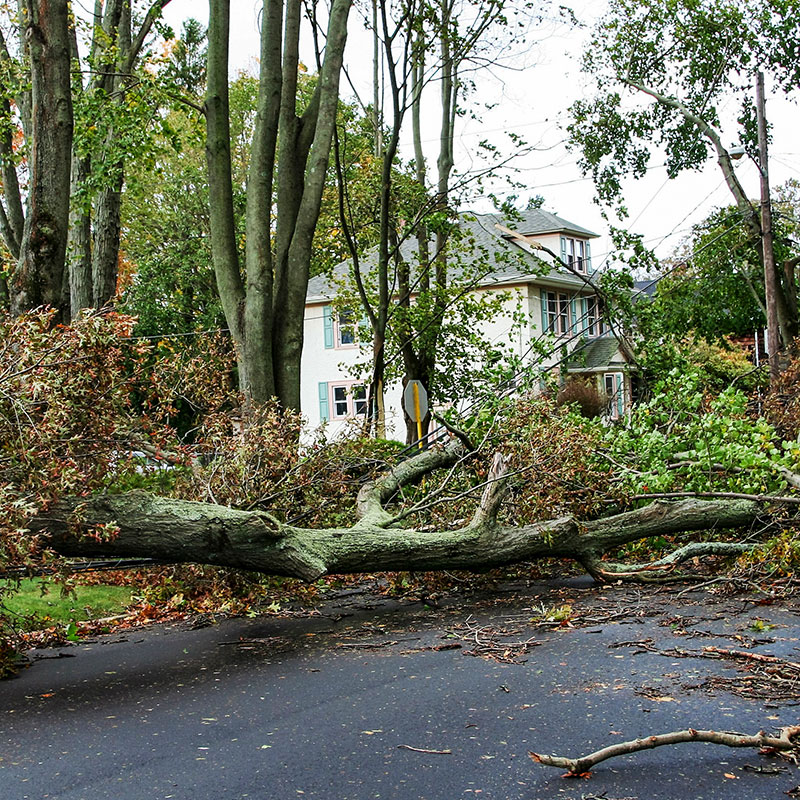 We can also haul it all away, or if you'd like to turn your downed trees into something useful, we can cut it into manageable lengths and stack it off to the side for you to tackle later. We can even turn it into firewood and grind up debris into mulch for your gardens and shrub beds.